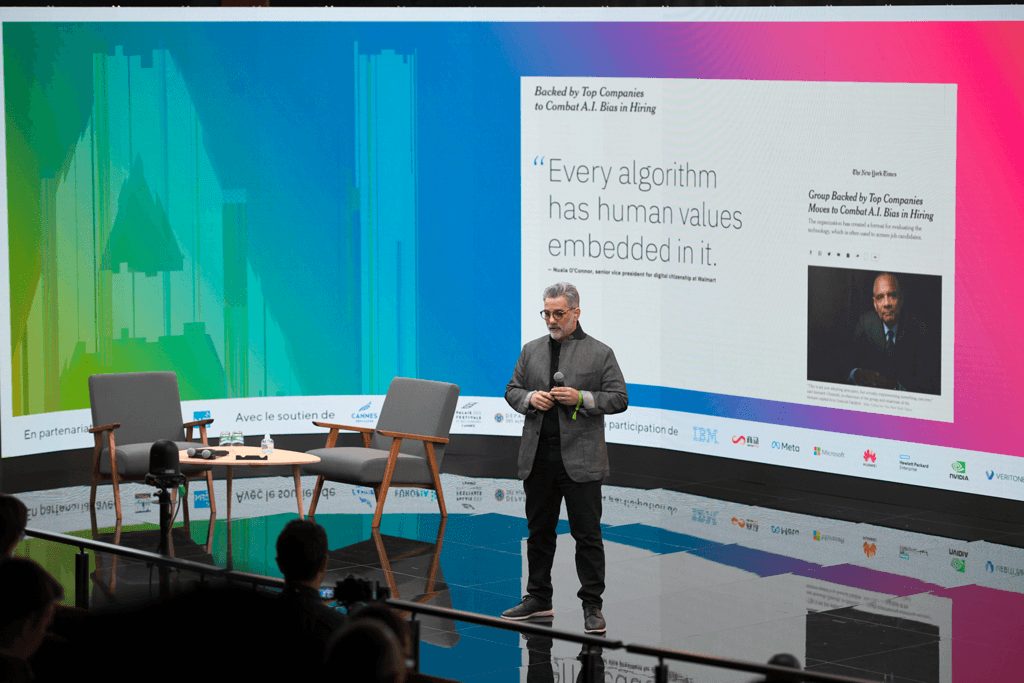 Speaking opportunity application at the next WAICF (February 8-10, 2024)
We would like to thank you for your interest in speaking at our event.
Could you please kindly fill in the form below? The more pieces of information you can provide, the more we will be able to confirm if you are the speaker we are looking for!
Speaking submissions need to be validated. Indeed, the editorial team of the World AI Cannes Festival will select which submission meets best conference program's goals.
Key features for a great speech at the World AI Cannes Festival 2024:


Use-cases: the user presents his project on stage
A concrete example to show to what extent AI has solved a business issue in a real-world context and why AI was needed.

The case-study focuses on the user's pain point and the way he solved the issue. If you are a supplier/ consulting company, your client will be speaking during the conference.

To be relevant, the use cases must be industrialized.
Keynote presentation or panel discussion participation:
You must think outside the box and provide an innovative standpoint

You must be an internationally acknowledged speaker